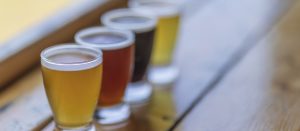 Hear from South Carolina brewery and beverage expert Brook Bristow on the Palmetto State's craft beer scene. What hurdles do brewers face, from promotion to legislation, and everything in between. Attendees will have the opportunity to tour one of the Midland's newest breweries (Steel Hands Brewing), and tasting may be available. Join us, and fellow communications professionals, to redefine happy hour!
Frequently Asked Questions
Do I have to be a member to attend meetings?
No! IABC/SC chapter meetings are open to all communications professionals. Members, however, receive a discount on all meeting fees.
When and where are chapter meetings held?
Our chapter meetings typically take place on the first Tuesday of every month from noon to 1:00 pm at the Palmetto Club, 1231 Sumter Street, Columbia, South Carolina. Dress is business attire (Palmetto Club standard).
How do I join?
Click "Get Involved" above to learn how to join our international association. During the registration process, you can select "IABC / South Carolina" as your home chapter. Then start enjoying the benefits immediately!
Great opportunities to network, share what's going on at my library, and learn what others are doing.
Curtis Rogers
IABC/SC has helped me develop extremely important and valuable relationships with other professionals in my field that I would not have made otherwise. I consider this organization an invaluable tool for my career.
Bailey Crafton
Connect With Us
Drop us a line anytime, and one of our customer service reps will respond to you as soon as possible Email