Join us for the Palmetto Awards Ceremony on Wednesday, November 17th!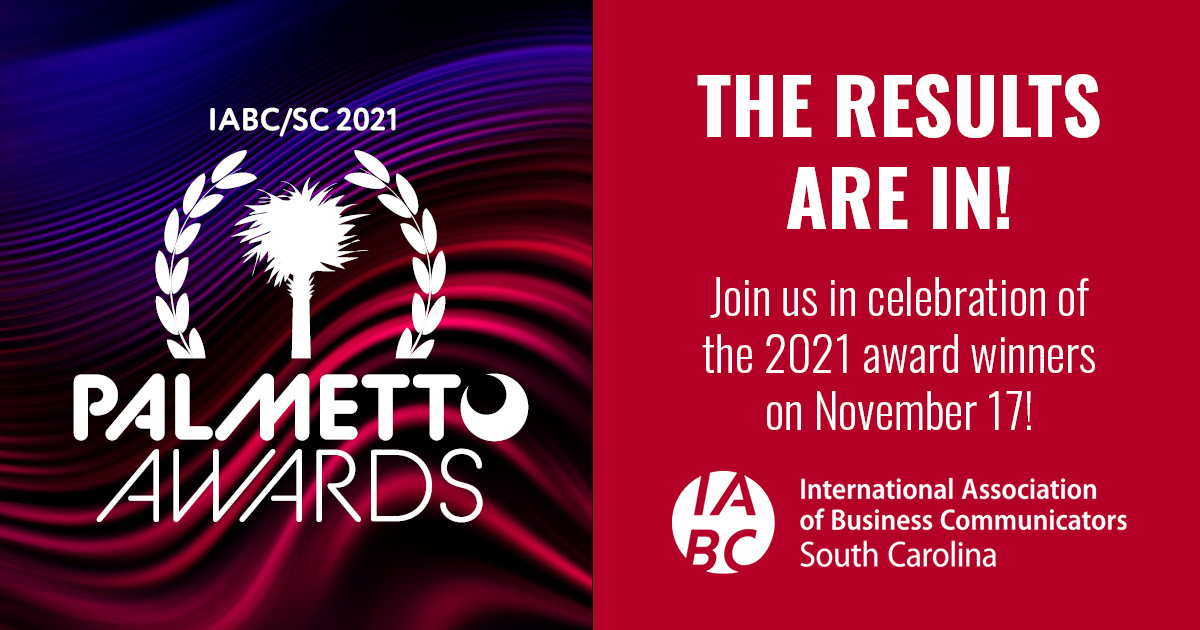 Join us as we celebrate the hard work and amazing entries of our 2021 Palmetto Awards participants. Their work showcases the amazing work of the incredibly talented communications professionals in Columbia and around the state.
This in-person event will begin at 5:30 p.m. at SOCO 80808, 808 Lady Street, Ste. D, Columbia. Early bird registration is open now until November 5, so register quickly!