May 8: Bringing the World to South Carolina
A joint luncheon with the Columbia World Affairs Council

Tourism is the number one industry in South Carolina. From the best beaches and golf courses in the world to unmatched cultural richness and history in the US, South Carolina is an attractive destination for pleasure and business, tourism and trade.
Join CWAC and IABC/SC for a joint luncheon on South Carolina Department of Parks, Recreation & Tourism's efforts to let potential visitors from around the globe know that our state is Just Right. Our guest speaker is Dolly Chewning and it's her job to bring the world to SC.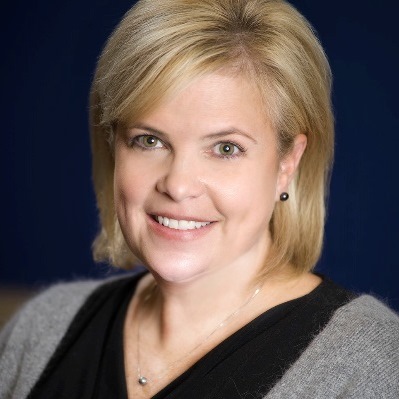 As SCPRT's International Sales and Marketing Manager, Dolly works to influence long-haul consumers in targeted markets to purchase and experience South Carolina's products and services. She works to create awareness of and desire for South Carolina vacations among consumers in key targeted international markets. She has been with the State Tourism Office for over 18 years.
Dolly has executed well developed trade initiatives and strategies in markets such as Canada, China, Brazil, France, Italy, the UK and Benelux countries. Her direction for strategies that provide exposure to South Carolina's tourism product serve to ensure tourism as a vital and dynamic element in the state's economic development. The program leverages relationships with the regional marketing organization Travel South USA and the nation's tourism promotion program Brand USA and statewide tourism partners to further strengthen its presence in targeted international markets. This increased collaboration between the state, region, and national destination marketing organizations has put South Carolina in the forefront as a vacation choice for international travelers.
Having grown up with a father in the Air Force, Dolly has lived in many countries and different states in the U. S.  She currently resides in Camden, South Carolina with her husband and son. Dolly is a graduate of Florida Southern College with a degree in Marketing, Public Relations and Advertising Communications.
When: Monday, May 8, 2017, from 11:45 a.m. to 1:15 p.m.
Where: Farm Bureau Insurance Auditorium, 724 Knox Abbott Drive, Cayce, SC 29033
Parking: Please park in the fenced parking lot directly behind the building across F Avenue. The main entrance to the building faces the parking lot.
Click here to register for this event.
Registration deadline:  Noon, Friday, May 5, 2017. Pre-payment is preferred so you can get right to networking!
For more information: Please contact IABC/SC VP of Professional Development and Programs – Ginny Jones, 803.217.9501
Upcoming Events:
June 27

– IABC/SC Mini Conference –

11:45 a.m. to 5 p.m.

, South Carolina State MuseumStay bright this summer! Join us for a fun afternoon focused on creativity, media industry trends and practical skills for professional communicators.
IABC/SC Announces 2017 Board of Directors
IABC/SC is proud to announce the 2017 Board of Directors. The Board consists of both returning members and new members.
The following were elected:
President – Alison Shuman, corporate communications coordinator, Farm Bureau Insurance
President Elect – Cynthia South, president, South Company
Past-President – Kevin Floyd, director of marketing and communications, Murphy & Grantland, A.
Secretary – Bailey Crafton, graphic artist, Nelson Mullins
Vice President of Communications – Dickson Monk, executive director, Columbia World Affairs Council
Vice President of Finance – Patrick Cobb, director of communications, AARP
Vice President of Membership Development and Retention – Michael Ettlemyer, principal, MGE Communications
Vice Presidents of Professional Development and Programs – Ginny Jones, senior public affairs specialist, SCANA
Member-at-large – Kimberly South, communications specialist, Palmetto Health
The Board also consists of five directors who serve under a vice president. The director roles are designed to help surface potential officers, acquaint them with the inner workings of the chapter and be a senior advocate for the chapter.
The following members are serving as directors:
Social Media  Director  –  A.  Sully,  public  affairs  officer,  United  States  Army  Recruiting  Battalion Columbia
Lowcountry Outreach Director – Liz Guthridge, managing director, Connect Consulting Group
Upstate Outreach Director – Mike Deas, principal, DEAS Abound
Monthly Lunches Director – Todd Hudak, senior communications specialist, BlueCross BlueShield of South Carolina
Special Events Director – Lauren Prettyman, media specialist, South Carolina Farm Bureau Federation