Employment Opportunities
The first place to look for a communicator--or for a company to communicate for
Communication Positions
IABC/SC posts job opportunities for communicators as a service to the community and the profession. If you are a business wanting to post an open position at your company, please contact our jobs coordinator. Posting fees are $50 per posting, visible for at least 30 days. IABC/SC reserves the right to edit postings to suit website conventions.
---
Communication Specialist
Posted 7/23/18
Purpose
The Communication Specialist uses specialized knowledge and skills obtained through education and experience to implement, maintain and manage internal and external communication efforts.
Reports to
Chief Information Officer
Overview
Works with the Director of Public Information to coordinate distribution of accurate, timely, and transparent information about the School District to both internal and external public:
·         promote a better understanding of the School District's brand, objectives, programs, and achievements;
·         promote a community climate of support for the district; provide communication services to schools and departments including: strategic communications, media relations, social media, crisis communication, communications planning, and content creation.
Qualifications
Bachelor's degree in public relations, communications marketing, journalism or related field with a minimum of 3-5 years' experience preferred.
Supporting Materials
Please submit publicly available web links to the requested work samples within your application:
·         At least one item demonstrating your experience and proficiency in graphic design.
·         At least one example of a website you have created and/or managed, along with a written statement summarizing your specific role and duties.
·         At least one item demonstrating your experience and proficiency in video production.
Essential Functions
1.    Promote, publicize and archive FCSD1 news, activities and successes in the improvement of learning, teaching and student achievement through all communication platforms and area media outlets including print, imagery and video.
2.    Coordinate and monitor communications between the school district and community including social media.
3.    Serve as a contact for media inquiries and requests for information. Disseminate information when necessary in response to media inquiries.
4.    Develop and maintain relationships with the local media, including newspaper and electronic outlets.
5.    Assist school personnel and school organizations in planning and publicizing school­related events or activities.
6.    Assist with a variety of district events including Opening and Closing day programs and other District sponsored functions.
7.    Provide creative support for internal and external communication efforts including print publications, web sites, electronic communication, community engagement, media and video productions.
8.    Provide support to district staff as needed related to the use of communication platforms in the district.
9.    Assist in the production and distribution of regular and special school district publications (i.e. community staff newsletters, Board of Education meeting briefs, calendars, informational brochures, handbooks, directories, maps, good news notices, etc.)
10. Attend off­hours district meetings and events to gather information and media for publication.
11. Prepare information packets as necessary for school district stakeholders.
12. Perform other related duties, as assigned, for the purpose of ensuring an efficient and effective communication program.
Responsibilities/Duties
1.    Assist District Office and School Site Administrators in communicating effectively with all stakeholders
2.    Maintain a consistent brand identity, along with standards, policies and resources (ie: templates) to facilitate use throughout the District
3.    Develop core messages to be communicated consistently and identify and pursue opportunities to communicate these messages to key target audiences (staff and students, parents, community members, alumni and prospective families)
4.    Assist with recognizing efforts of school system students, employees and volunteers
5.    Maintain professional relationships with newspapers and other media representatives
6.    Gather information and prepare news releases, including appropriate photographs, for mass media as well as special publications, including student and Staff recognition
7.    Develop written and video content for website and social media and ensure consistency, clarity, and accuracy of information provided
8.    Create, review, edit and critique written and video materials about the District and its programs
9.    Oversee the production of District publications as appropriate, and assists Sites and Departments in the development of informational materials, video, brochures, letters, events, speeches and related items
10. Develop and maintain a cost-effective budget
11. Performs other duties as assigned
Knowledge, Skills & Abilities
1.    Strong organization, communication, and interpersonal skills.
2.    Demonstrated skills in writing and editing.
3.    Ability to work with diverse stakeholder groups
4.    Demonstrated success in implementing strong communication campaigns
5.    Thorough knowledge of media operations.
6.    Experience with web design, publication, and graphic design.
7.    Extensive knowledge of social media and emerging communication platforms.
8.    Competencies in desktop publishing skills and graphic production and design (Experience with Adobe Creative Suite programs including Premiere Pro, Photoshop, Illustrator and InDesign)
9.    Experience with gathering and editing video.
10. Ability to adapt to emerging technologies.
11. Possess problem solving skills and reasoning ability.
12.  Ability to work with students, staff, parents & community members in a positive manner.
13. Ability to build and maintain relationships with colleagues that supports a cooperative work environment.
Terms of Employment:? 239Days
Pay Range: $30,000 – $50,000
Job open through 7/31/18. Click here to apply.
---
UPTOWN EDITOR and DIGITAL PRODUCTION MANAGER
Posted 7/18/18
The Municipal Association of SC is seeking a versatile, experienced communications professional to fill the position of Uptown editor and digital production manager responsible for creating and executing print and digital content throughout the organization. The digital production responsibilities of the position will evolve as the Association's inventory of communications and training products transition to new platforms in the coming years.
The successful candidate will have exceptional writing, editing, digital production, social media and proofing skills demonstrating a range of writing styles (news reporting, feature, technical, scriptwriting, etc.) for a variety of platforms (print, video, audio, social media). This person will be experienced in managing, writing and editing multiple large and small, long-range and short-term deadline-specific print and digital projects on a wide range of topics.
Duties of the position include but are not limited to:
Serve as editor of Uptown, the Association's monthly 16-page magazine. This will include developing and managing a 12-month editorial calendar cycle, researching story ideas, writing articles, assigning and managing freelance writers, managing the editing and proofing process, and working with an outsourced designer. The editor will typically be working simultaneously on three issues at different stages of the process.
Work across departments to create and execute a variety of digital training and outreach content (short form training videos, podcasts, social media video, live streaming, etc) that is strategically integrated across all digital platforms including the website and social media.
Manage the writing and editing of a variety of publications including the Association's dozen-plus training handbooks; 30-plus meeting programs and brochures; annual report; weekly member email; daily news clips email and video scripts.
Strong understanding of AP Style and will serve as "final eyes" of quality control for all written materials produced by the organization
Qualifications: Bachelor's degree in communications, English, media production or related field. Five to seven years of experience in increasingly responsible roles managing multiple print and digital projects. Excellent writing, editing and digital productions skills along with proficiency in Microsoft products, social media and digital production software are required; experience with databases and design software is a plus.
How to apply: Submit a resume, cover letter and at least three writing and digital production samples illustrating a variety of writing styles and productions to Summer Randall, Human Resources Manager, Municipal Association of South Carolina, PO Box 12109, Columbia, SC 29211-2109 or email at srandall@masc.sc. For more information about the Municipal Association of South Carolina, visit www.masc.sc. The deadline to apply is August 6.
The Municipal Association is an Equal Opportunity Employer.
---
DHEC – MEDIA RELATIONS PUBLIC INFORMATION DIRECTOR I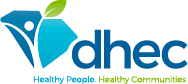 Link to job post on jobs.sc.gov HERE 
A PDF of the listing can be downloaded HERE
| | |
| --- | --- |
| Opening Date: | Fri. 07/06/18 |
| Closing Date/Time: | Sun. 07/15/18 11:59 PM Eastern Time |
| State Salary Range: | $39,960.00 – $73,935.00 annually |
| Agency Hiring Range: | Min: $39,960  Max:$65,000 |
| Job Type: | FTE – Full-Time |
| Location: | Richland County, South Carolina |
| Normal Work Schedule: | Monday – Friday (8:30 – 5:00) |
JOB RESPONSIBILITIES:
The Department of Health and Environmental Control (DHEC) is a state agency charged with promoting and protecting the health of the environment and the public in South Carolina. The agency has approximately 3,400 employees who work across the state to support a vision of healthy people living in healthy communities.
The Public Information Officer position is responsible for serving as a spokesperson for the agency, including collaborating with agency subject matter experts to develop responses to media inquiries; writing and distributing press releases; conducting on-camera interviews; developing and managing content for the employee portal, social media, and other written materials; monitoring local, state, and national media outlets for information pertinent to the agency; and, helping conduct media relations training for agency staff.
The position reports to the Director of Media Relations and requires an individual with excellent written and oral communications skills, project management expertise, and strong interpersonal skills.
MINIMUM QUALIFICATIONS:
A Bachelor's degree and at least five (5) years of professional experience in print/broadcast journalism or public information dissemination.
ADDITIONAL REQUIREMENTS:
Superior writing, editing and proofreading skills.
Ability to analyze complex issues and work with subject matter experts to communicate complex technical information in a way that is relevant and compelling to the general public.
Experience prioritizing workloads and meeting strict deadlines in an environment with multiple projects and changing priorities.
Experience writing and placing stories and editorials in electronic and print media.
PREFERRED QUALIFICATIONS: 
At least eight (8) years of experience in the field of public information dissemination
Demonstrated experience in planning, developing and implementing public relations strategies for an organization.
Professional experience in a health or environmental-related field
Demonstrated on-camera experience
For more information; call 803-898-4443
---
SOUTH CAROLINA CENTER FOR FATHERS AND FAMILIES
COMMUNICATIONS ASSOCIATE
Posted 6/6/18
Position Summary:
The SC Center for Fathers and Families (Center) is a nonprofit organization and the hub of a statewide network of fatherhood programs across South Carolina. These programs are responsible for delivering holistic, community-based services to support low-income, non-custodial parents (primarily fathers) in their quest to strengthen their financial and emotional relationships with their children. The Center provides financial support, resource development, program and grant oversight for all local programs, supports statewide coordination of service delivery and provides capacity building and technical assistance. In addition, the Center serves as a collective voice and advocate promoting the value and importance of fatherhood and its positive impact on the wellbeing of children.
The Communications Associate position responsible for supporting the implementation of communications programs and marketing efforts for the Center and fatherhood programs across the state. This is a full-time position that works collaboratively with the Center team and the staff of local programs.
This position reports to the Director of Communications.
This is a grant-funded position and is slated to end September 30, 2020 unless additional funds are acquired to sustain.
Essential Duties and Responsibilities:
The Communications Associate is responsible for the implementation of day-to-day communication needs including developing and managing content for social media, websites and monthly enews publications; writing and  distributing press releases and managing media lists; and serving as key point of contact and communications resource for local programs. Other responsibilities include developing and making presentations to internal and external audiences, coordinating mission-focused events and management/distribution of current marketing and promotional materials. This position requires an individual with excellent written and oral communication skills, high-level organizational and project management skills and advanced interpersonal skills. A self-starter capable of working under limited supervision.
Duties include, but are not limited to the following:
• Work collaboratively with the Director of Communications to develop and implement strategic communication plans supporting the Center and local programs and maintain established branding statewide
• Create and manage content for all social media platforms (Facebook, Instagram, Twitter, YouTube), website updates for Center and local programs, monthly newsletter and other marketing tools
• Serve as main point of contact for the local programs and regularly interface with programs to provide
communication support including media relations, press releases, success stories, website updates, news stories and event promotions
• Routinely review and update all marketing materials for the Center and track and maintain inventory of print and promotional materials
• Assist the Center and local program staff in the preparation of various presentations to professional and civic organizations
• Coordinate the development of collateral supporting fund development and donor relations including but not limited to impact reports, brochures and solicitation packages
Qualifications:
• Four-year degree with major course work in communications, marketing, or public relations
• Strong writing, editing, and presentation skills are essential; social media management is required; a working knowledge of media/client relations is desired
• Proficient in Microsoft Office Suite and experience with online publication tools like Constant Contact and web content management systems preferred.
• Strong knowledge and understanding of current trends in digital media/social media
• Ability to work well under pressure and manage multiple project deadlines
• Ability to work and plan collaboratively, but implement independently
• Energetic, self-motivated team player with a strong work ethic
General Requirements:
• Knowledge and commitment to the mission and vision of the Center and to understanding upholding the ministry of the Sisters of Charity of St. Augustine
• Some travel required
• Flexible hours with some evening and weekend work required
Compensation:
The position will be full-time, exempt (40 hours/week and may require flexibility) with benefits. Salary  commensurate with experience.
Application Requirements:
Applicants may email cover letter, resume, and writing sample to hr.sccff@gmail.com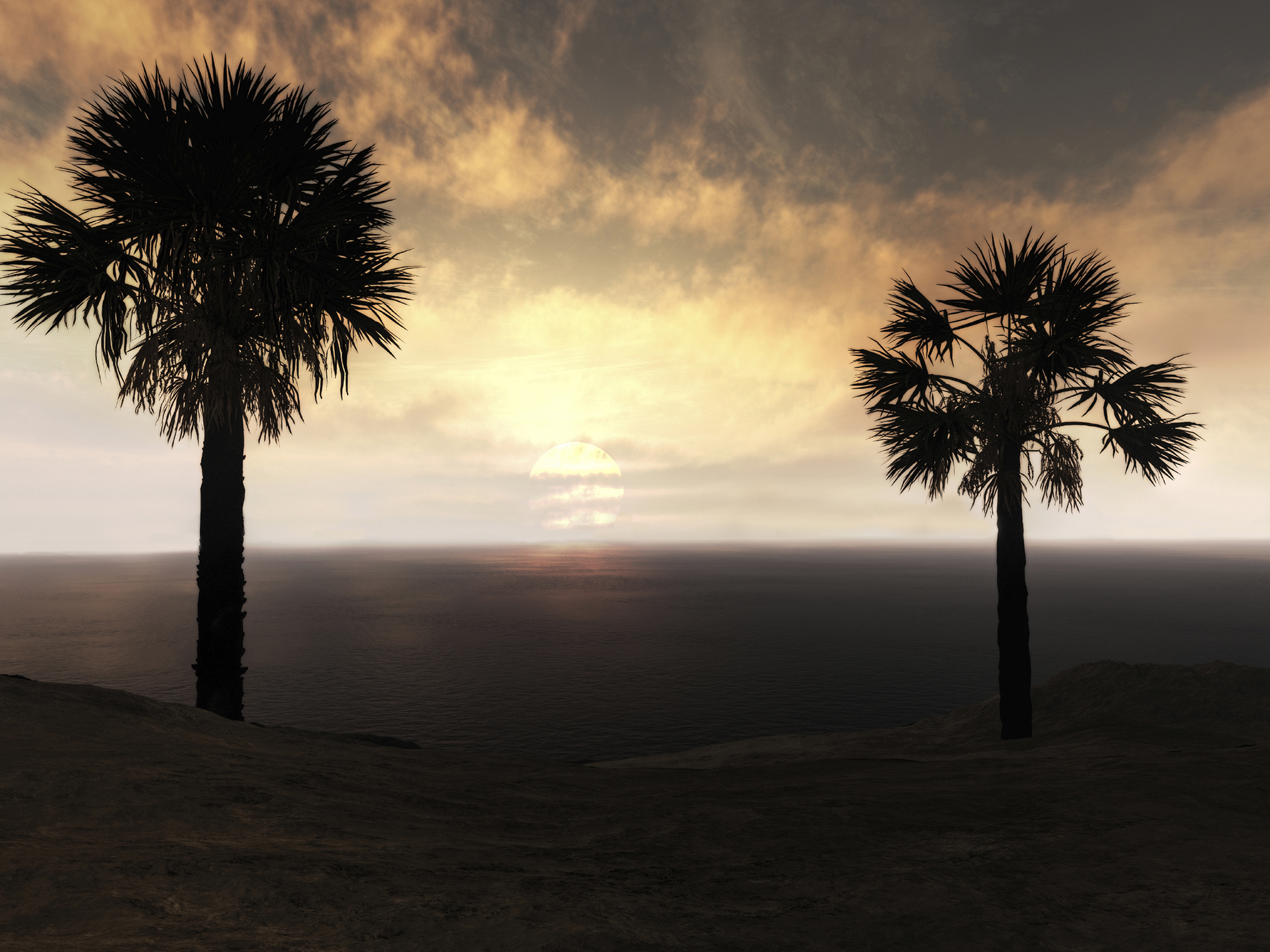 Looking for a Position Elsewhere?
Check out opportunities for communicators around the country posted on IABC's Job Centre. Visit the Job Centre