Conference Registration is now open!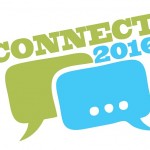 CONNECT2016: Friday, Nov. 4, 8:30 a.m.- 4 p.m.
SCANA Headquarters, 100 SCANA Parkway, Cayce, SC 29033 
The South Carolina chapters of the Public Relations Society of America and the International Association of Business Communicators are bringing together communication professionals to CONNECT on topics of media relations, crisis communications, trends in technology and more. This one-day statewide conference will educate new and seasoned professionals on industry-leading topics. Registration is required. CONNECT2016 is open to all members and non-members of each organization, along with any other communications professional interested in attending.
Costs:
Students: $50 (not eligible for Early Bird rate)
Early Bird SCPRSA or IABC/SC Members (Ends Sept. 30): $100
Eary Bird non-member (Ends Sept. 30): $125
After September 30:
SCPRSA or IABC/SC Members: $150
Non-members: $175
Keynote sponsored by BlueCross BlueShield of South Carolina
SCPRSA and IABC/SC CONNECT2016 Presents … Marcus Lattimore 
Marcus Lattimore, former USC Gamecock football player and San Francisco 49ers and current Heathwood Hall assistant football coach, will ignite our Connect conference with inspiration, motivation and powerful testimony. As marketing and communications professionals, we can all use a pep talk to rally our creative powers and create big ideas. This is a keynote address you con't want to miss. Lattimore will be available after his keynote for signing and pictures. 
Breakouts:
May I Have This Dance? Moving Beyond Diversity to Inclusion
Dr. Katrina Spigner
CEO, Re-Source Solutions, LLC
SUBJECT: Diversity and Inclusion
The Power of Public Speaking
Marion Crawford
Robyn Zimmerman
Crawford Strategy
SUBJECT: Public Speaking
It's Hot, Hot, Hot! The Hot Seat of Palmetto Politics
Chip Felkel
The Felkel Group
SUBJECT: Politics and PR
What Is In My Tool Bag? (pt. 1)
Using The Tools In My Tool Bag (pt. 2)
Bobby Rettew
Gray Digital Group
SUBJECT: Communication Technologies
What's Next? Navigating The Young Professional's Market
Eric Boomhower, SCANA
Robyn Rudish-Laning, SC Council on Competitiveness
SUBJECT: Young Professionals 
We're Better Together
Roshanda Pratt
Producer, WLTX-TV
SUBJECT: Media Relations and PR 
The Art of Listening
Andrew Pyle
Clemson University
SUBJECT: Social Media
Afternoon Panel:
Prepare For The Unknown: Be Ready.
Ryan Alphin, SC Law Enforcement Officers' Association
Kim Asbill, SCANA
Lauren Harper, City of Columbia, Mayor's Office
Darryl Huger, WACH Fox

Other:
In addition to a day loaded with important and timely topics and discussions, we will have a continental breakfast and networking lunch available. Plus, a photographer will be on site to take professional headshots for you for only $25 (payable on-site with credit card). 
Security at the SCANA Headquarters requires a photo ID. Please be prepared. 
Registration is required. Walk-ups are welcome but food may not be guaranteed. 
We can't wait to see you at the CONNECT2016 conference! Be prepared to get inspired and motivated to be an even better communicator and marketing professional!