ENHANCE YOUR SKILLS THIS SUMMER
Stay bright by sharpening your skills during our summer mini conference!
You'll hear from local communications professionals on topics such as best web practices, venturing out on your own, how social media can spotlight any agency and more. It's a half-day event, and lunch will be provided. There will also be $300 worth of door prizes, so don't miss it! We look forward to brightening up with you.
Keynote:
Trooper Bob and Captain Hughes will introduce you to why and how the South Carolina Highway Patrol (SCHP) started using social media. They'll give you tips on what they've seen as successful posts, positive interaction with the community and what has helped with recruiting.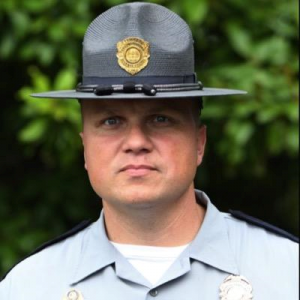 Trooper Bob, South Carolina Highway Patrol
Bio: Navy veteran Trooper Bob joined the SCHP in 1994, and became the spokesperson for the SCHP in 2012. Moving up the ranks through his career, he was recently promoted to lieutenant in February of this year. He holds many awards and honors, including several Trooper of the Year awards and the Top Cops Award. When he's not on duty, he enjoys spending time with his family, cooking and playing the guitar.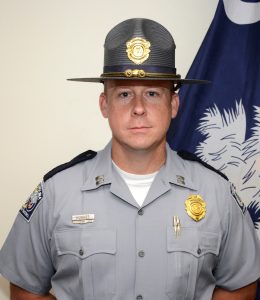 Captain Kelley Hughes, South Carolina Highway Patrol
Bio: Captain Hughes has been a state trooper with the SCHP for 27 years, and is currently the community relations and recruiting unit commander. Captain Hughes also works in the South Carolina Department of Public Safety (SCDPS) Communications office as the spokesperson. Captain Hughes has 15 years of experience as a public information officer. He has received several awards, including the Trooper of the Year award. When he's not on duty, he spends time with his family, hikes and exercises.
Breakout 1: Dean Schuster, truematter
Design Digital Products for the Lizard Brain
When software, apps or websites confuse or frustrate us, fight or flight responses kick in. We all know what it means to be irrationally angry when trying to do something online. That's bad news for the makers of digital products and services, most of which are downright infuriating. There is hope, however. Understanding human behavior is a solid first step toward making things better. Much better.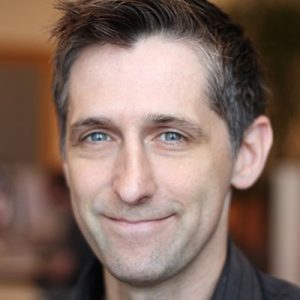 Bio: Founder and partner of truematter, a user experience strategy firm, Dean has been advocating for user-centered digital products his entire career. He oversees truematter's UX practice, leading strategic engagements for innovative regional organizations, as well as the Fortune 100.
Dean's work has always included researching, prototyping and testing digital products with real users. He regularly speaks, writes and teaches on experience design, user experience strategy, usability, user research, content strategy and building UX-focused teams.
It's not all UX all the time (even though it's close). Dean is also an avid ultra-marathoner, reader and traveler.
Breakout 2: Tim Floyd, Tim Floyd Creative
Clarify Your Message so Customers Will Listen
When it comes to talking about their businesses, many people are so close to their products or services they don't know where to start. The StoryBrand Marketing Framework helps companies understand what customers are looking for so they can tell their story in a way that makes people listen. The human brain is drawn to CLARITY and away from confusion. If customers are confused about what you offer, they'll look past you for somebody who can say it clearly. The StoryBrand Marketing Framework will teach you how to clarify your message and communicate to customers in a way that gets them to respond. Once you clarify your message, your website starts working for you, your team members are converted into a sales force and your customers speak a viral message that spreads. Companies that clarify their messaging win in the marketplace.
Tim Floyd is a StoryBrand Guide and gives a compelling presentation on how companies can use the power of story.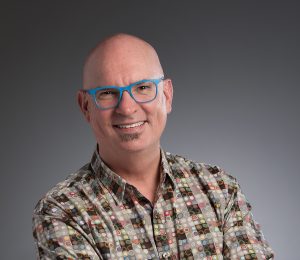 Bio: Tim is one part artist, one part designer, two parts entrepreneur, three parts creative, mixed with a bit of hunger for travel and lake life.
After spending the past 25 years as the creative director at Palmetto Health, Tim just struck out on his own. His new company, Tim Floyd Creative, is helping companies with clear messaging and design. He enjoys problem-solving for companies that want to think differently and he seeks to provide creative solutions. As part of his new venture, he is a certified StoryBrand Guide.
His life theme is to Embrace Life. The good, the bad and the in-between.
Closing: Susan Forrest, BlueCross BlueShield of South Carolina
If you are a corporate fundraiser, volunteer or just interested to know the why, the what and the how of corporate charitable giving, then listen to this segment on engaging volunteers in a corporate setting. Learn about BlueCross BlueShield of South Carolina's successful criteria used to select organizations for fundraising campaigns, how they encourage employees to volunteer and keep the momentum going during campaigns. You'll also learn how to measure the success of each campaign. Fundraising is more than just dollars.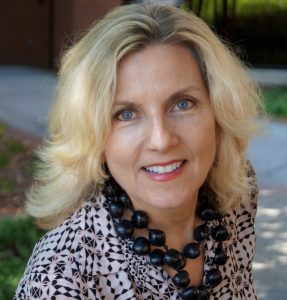 Bio: Susan Forrest has worked at BlueCross BlueShield of South Carolina for 20 years. Before joining the Community Relations department, she started her career in training and marketing. For the last 10 years, she has helped increase the number of employee volunteers and provide them opportunities for service engagement in the community. Susan has a bachelor's degree in English and minored in Public Relations at USC. She is a 2016 graduate of Leadership Columbia.
When: Tuesday, June 26, 2018 | 11:45 a.m. to 5:00 p.m.
Where: Senate's End, 300 Senate Street, Columbia, SC 29201
REGISTER BEFORE JUNE 19 AND RECEIVE EARLY BIRD PRICING!
IABC/SC Members: $45 | Nonmembers $55 | Students $35
Registrations received after June 19 or walk-ups the day of: $65
And stick around for the 
Networking Cocktail Reception!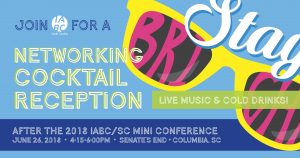 Join us for a cocktail reception with live music courtesy Nahi Grūv, light hors d'oeuvres, and drinks. It's a great opportunity to network and meet communication professionals from across the state.
This event is already included for Mini-conference attendees or $10 per person for those not already registered for the conference.
Register with the "YES" button below for the cocktail reception only.  Two complimentary drink tickets are included in this price.