Friday, November 8, 2019
Dominion Energy (100 Scana Parkway, Cayce, SC 29033)
Registration 8:30-9:00 am | Program 9:00-4:15
Happy Hour @ Steel Hands Brewing
(2350 Foreman St, Cayce, SC 29033) 5:00pm
The South Carolina chapters of the International Association of Business Communicators and the Public Relations Society of America are bringing together communication professionals to CONNECT and learn about diverse and inclusive messaging, composing an award-winning national application and understanding and using social media analytics. This one-day statewide conference will educate new and experienced professionals on industry-leading topics.
CONNECT2019 is open to all members and non-members of each organization, along with any other communications professional interested in attending.
KEYNOTE: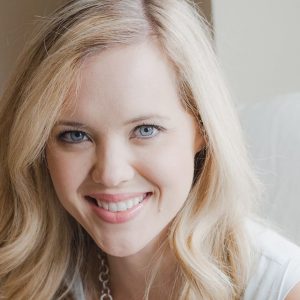 Jillian Benfield is a former TV Journalist and PR Specialist turned military spouse and mom of three. Her second child, Anderson, surprised their family when he arrived rocking an extra chromosome–also known as Down syndrome. Jillian is a past board member of the Down Syndrome Diagnosis Network and current medical outreach volunteer. She is passionate about school inclusion, breaking down outdated stereotypes surrounding disability, and being a voice for parents of children with special needs. When she is not moving to a new state, or transporting kids to doctor appointments, she is writing on her blog, www.JillianBenfield.com. Jillian is an inspiring speaker and an aspiring author. You may have seen her work featured on Good Morning America, The TODAY Show, and Yahoo! News. She invites you to join her on Facebook and Instagram.
Continental breakfast and networking lunch will be provided.
Registration is required. (Sorry, security at this location does not allow walk-ups.)
We can't wait to see you at the CONNECT2019 conference! Be prepared to get inspired and motivated to be an even better communicator and marketing professional!
Registration Deadlines:
Full Cost: Oct. 1-Nov 5
· IABC/SC or SCPRSA Member – $150
· Non-member: $175
· Student: $50
Late registrants: Nov. 6-7 (Sorry no walk-ups permitted at this event.)
· IABC/SC or SCPRSA Member, Non-member or Student: $200