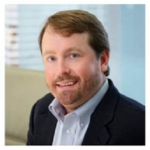 Dear IABC/SC members,
I thought it would be nice to offer a break from politics, so I waited until today to share with you some takeaways from the IABC Southern Region Conference. It was a fantastic event at Coca-Cola Headquarters in Atlanta on October 13 and 14.
Discretionary Effort
This term was new to me. It's what differentiates the best from the average. Bosses
and clients expect a baseline level of service. The discretionary effort is the work that goes 'above and beyond' that basic expectation.
Thermometer or Thermostat
There are two kinds of professionals. Thermometers and thermostats. A thermometer constantly measures and reports. A thermostat measures and reports, but also has the gumption to utilize resources to regulate. In business, a thermometer points out the problem while a thermostat anticipates and adjusts so there is really no problem
in the first place. Which are you? Which do you want to be?
Keys to Success
Focus
Anticipation
Initiative
Responsibility
Customer Questions
Potential customers have these questions for anyone, selling anything.
Can I trust you?
Do you care about me?
How is this relevant and my best option?
Storytelling Storyselling
The world of communications, marketing, and advertising is crowded and filled with noise. Here are three techniques for "selling" your story.
Lead with a paradox or sort of startling assertion.
Dickens — "It was the best of times, it was the worst of times."
Lead with rapid succession.
Off the top of my head example — "Tom hates squirrels, Cathy is scared of raccoons, and Maggie shudders at the thought of snakes. It's a good thing Don and John run a rodent removal service on their side of town."
Lead with a recap of something audience already knows.
Off the top of my head example — "The world's most famous hunchback lived in a tower at Notre Dame. If Quasimodo had met Dr. Watkins, you'd never have heard his name."
Engagement
Some benefits of an engaged team:
Fewer disagreements and issues
Internal reputation enhancement
Team members become external brand ambassadors
Best in class companies when it comes to employee engagement:
Ritz Carlton
Zappos
Chick Fil A
Southwest Airlines
Tips for Influencing Change
Don't tell your audience. Involve your audience.
Retention of Messages
Lecture – 5%
Reading – 10%
Audio/visual – 20%
Dialogue – 50%
Immersion – 75%
Involving others – 90%
Personal Professional Development
How do you answer when asked 'what do you do?' Do you list the tasks you complete,
or do you reference the exceptional value that you add?
Myths
The work will speak for itself
I only have time to keep up
Tangibles
Be clear about your individual superpower (might not be on job description).
Master the art of bragging. Identify point of pride and use its emotion to put you into motion. Example: "I was honored when they asked me to serve…"
Identify the busy work so you can start ignoring it. Just because you can do it does NOT mean that you should.
Ponder This
What would you tell your younger self if you could go back in time 20 years?
PS. Congratulations to all the winners from the 2016 Palmetto Awards, including the Star of Show – Flock and
Rally. And, thank you to SCPRSA for teaming with us for the tremendous Connect2016 professional development conference on Friday at SCANA.
Kevin N. Floyd | IABC/SC President, 2016