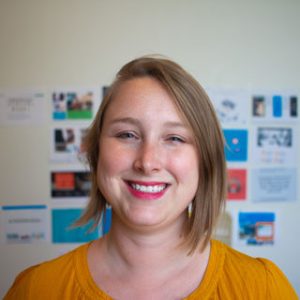 How are you writing for your website? Re-think how you approach your digital content and online presence. User experience and website development firm True Matter, and their Director of Content Strategy Bailey Lewis, will walk you through the ins-and-outs of improving the UX of your site.
The way you write for the web should be much different than the way you write for traditional media. That's because, with very few exceptions, people aren't reading our sites and apps word for word. Instead, they're scanning to find the words that will help them get something done.
Yet our websites and applications still force people to toil through walls of text that stretch from here to the moon. When our online visitors encounter this kind of dense, frustrating content, they run in the other direction. Over time, this dilutes our communication efforts, hurts engagement, and erodes market share.
We need to entirely rethink the way we approach words online. We have to demand the right words, in the right place, doing the right job. I'm calling for a digital content revolution. Join me and start creating effective, usable content online.
Bio: As director of content strategy at user experience consulting firm truematter, Bailey oversees the content and writing initiatives for all UX projects. Her work is informed by researching and testing digital products with real users. She works with regional, national, and Fortune 500 clients on UX and content strategy projects, from definition through implementation.
A writer her entire career, Bailey advocates for straightforward, user-centric web content with the right words in the right place doing the right job. She regularly writes, speaks, and teaches about content strategy, writing for the web, usability, user experience strategy, user research, and user testing.
Where: Nexsen Pruet Law Firm, 1230 Main St 7th Floor, Columbia, SC 29201
When: Tuesday, August 6, 2019. 11:45 to 1:15 p.m.