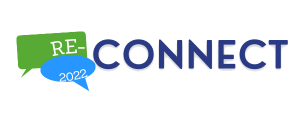 Join your fellow communication professionals Feb. 25 for a half-day of dynamic speakers presenting on engaging and timely topics.
Agenda
10 a.m. | Welcome and Opening Remarks
10:15 a.m. | Telling the Story of South Carolina Innovation
Robin Hendricks, Department of Commerce (SCRIBBLE)
A deep dive into the origin, evolution, and future of Scribble: South Carolina's innovation hub.
11 a.m. | Successful Marketing is Based on Strong Branding
Jennifer Tausch, Rhodes Branding
After working on a legacy of billion-dollar brands, internal and external with Proctor and Gamble, Colgate, Palmolive, Kimberly Clark, and more, Jennifer knows what it takes to shape a creative and branding process. During her session, Jennifer will take you through her 5-step process of building a successful brand.
11:45 a.m. | Break
Noon | Emerging Audiences During Emergencies
Derrec Becker, S.C. Emergency Management Division
The past two years alone have highlighted the radical changes in many different ways our audiences interact with our content. These interactions are greatly magnified during emergencies, when people need information about their personal safety. How should communicators navigate their messages during a crisis?
12:45 p.m. | Navigating Digital Engagement During a Pandemic
Lenna Blaser, Junior League of Greenville
Hear about how Junior League of Greenville navigated keeping members (and the Greenville community) engaged during the global pandemic.
1:30 p.m. | Closing Remarks
5 p.m. | Regional Happy Hours
Charleston | Baker and Brewer
Greenville | Saskatoon
Columbia | Steel Hands Brewing
Registration Fees
Members: $25
Nonmembers: $35
Students: $5
Happy Hour: $5