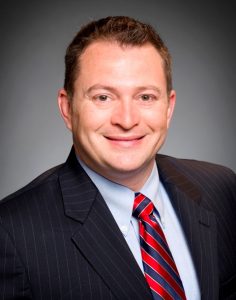 Learn how to secure and protect intellectual property across the spectrum of patents, trademarks, copyrights and trade secrets during this interactive presentation. Doug Lineberry will discuss areas of concern such as use of third party materials, properly securing ownership of independent contractor/artist materials, as well as educating the public relation and marketing professional on how to best protect their client's intellectual property.
Doug Lineberry
Doug Lineberry  practices on the McNair intellectual property unit with a focus in intellectual property representation including patent, trademark and copyright protection. He assists clients with protecting intellectual property through patent, trademark and copyright prosecution, as well as intellectual property litigation. Lineberry has significant experience drafting and successfully prosecuting patent applications for mechanical, biological and chemical technologies. He also helps clients with establishing and protecting trademark portfolios, guarding same against improper third party use and conducting enforcement actions.
When: Thursday, January 11, 2018, 11:45 AM  – 1:15 PM
Where: Farm Bureau Insurance, 724 Knox Abbott Dr, Cayce, South Carolina 29033. Please park in the fenced parking lot directly behind the building across F Avenue. The main entrance to the building faces the parking lot.
Dress Code: Business attire