us for a panel discussion with two Midlands non-profit leaders who have recently overseen rebranding initiatives that included everything from a name change to a visual identity overhaul. Fact Forward CEO Beth DeSantis and Pathways to Healing Executive Director Rebecca Lorick will walk us through strategic processes around their respective organization's renaming and reframing, share challenges and lessons learned and take your questions. They will also discuss how they communicated rebranding roll-out with key stakeholders to continue and grow engagement.
About the Speakers
Beth DeSantis joined Fact Forward, formerly known as South Carolina Campaign to Prevent Teen Pregnancy, as chief executive officer in October 2016 after working at the South Carolina Department of Health and Environmental Control (SC DHEC) for 16 years. De Santis began working at SC DHEC in 2000 as a women's health nurse practitioner providing clinical reproductive health care. After four years of clinical care, De Santis went into program and operations management for the counties of Horry, Georgetown and Williamsburg. In 2010 she became the director of DHEC's statewide family planning program and then in 2013 became director of the Maternal and Child Health Bureau.
Her background includes a Master of Science in nursing from the University of South Carolina, Certified Women's Health Nurse Practitioner, and a Bachelor of Science in nursing from the University of Virginia. Over the course of her career De Santis has focused on decreasing unintended pregnancy in an effort to empower young women to develop to their full potential.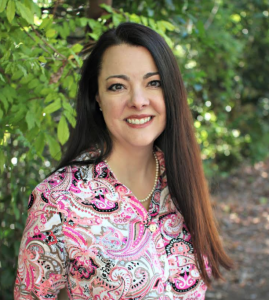 Rebecca Lorick is the executive director of Pathways to Healing, a rape crisis center in Columbia, S.C. Pathways is a non-profit agency serving five South Carolina counties and approximately 10,000 individuals annually. The agency is dedicated to ending sexual violence through advocacy, education, and supportive services. Lorick, a seasoned non-profit executive, has more than 19 years of experience serving vulnerable populations, particularly those who have experienced trauma. She has an unending passion for serving her community and working with individuals who often feel unheard. Innovative in her leadership approach, Lorick leads the first rape crisis center in the country to offer supportive services inside a state correctional institution and a local sheriff's department.
Prior to joining Pathways to Healing, Lorick was the director of My Sister's Place, a catholic charities of Baltimore program that serves homeless women and children. Respected for her expertise on trauma-informed care, poverty, and behavioral health, she has been a featured speaker at a variety of events and a contributor for multiple media outlets. She facilitated training at the University of Baltimore School of Law's 2019 Urban Child Symposium and served as a panelist at the South Carolina Bar Association's 2021 Call to Action by the S.C. Bar Voices Against Violence Committee. Lorick holds an Associate of Arts degree in criminal justice from Piedmont Technical College, a Bachelor of Arts degree in sociology from Newberry College, and a Master of Public Administration degree from Capella University. Originally from Greenwood, S.C., Lorick is a proud mother of two children and enjoys spending time with family and her two pugs.
When: July 13, 2022 | 12 – 1 p.m.
Where: Nelson Mullins Riley and Scarborough
1320 Main Street, 17th floor
Columbia, SC 29201
Lunch will be provided.