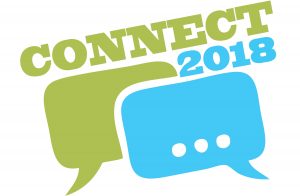 The South Carolina chapters of the International Association of Business Communicators and the Public Relations Society of America are bringing together communication professionals to CONNECT and learn about building your brand, controlling your narrative, marketing your company, pitching the media and more. This one-day statewide conference will educate new and seasoned professionals on industry-leading topics. #SCconnect
CONNECT2018 is open to all members and non-members of each organization, along with any other communications professional interested in attending.
In addition to a day loaded with important and timely topics and discussions, we will have a continental breakfast and networking lunch available.
Registration is required. Walk-ups are welcome but food may not be guaranteed.
We can't wait to see you at the CONNECT2018 conference! Be prepared to get inspired and motivated to be an even better communicator and marketing professional!
When: Thursday, November 15, 2018, 8:30 AM – 4:45 PM
Where: The Hall at Senate's End, 320 Senate St., Columbia, SC 29201
Dress Code: Business Attire
View Connect2018 Website for More Information
Registration Deadlines:
Early Bird Ends: Oct. 31
· IABC/PRSA Member – $125
· Non-member: $150
· Student: $50
Full Cost: Nov. 1-Nov. 9
· IABC/PRSA Member – $150
· Non-member: $175
· Student: $50
Walkups: Nov. 10-Nov. 15
· IABC Member, Non-member or Student: $200
---