Meet the 2018 IABC/SC Board of Directors

April 2018
COLUMBIA, S.C. – IABC/SC is proud to announce the 2018 Board of Directors. The Board consists of both returning members and new members.
IABC/SC was presented an Award of Excellence for Professional Development during the 2018 Chapter Management Awards ceremony held Feb. 8 in La Jolla, California. The Chapter Management Awards recognize the hard work chapters do year round to offer events and other opportunities for chapter members. IABC presents the awards annually during the Leadership Institute to allow chapter leaders to learn from other successful chapters.
President | Cynthia South
president, Alison South Marketing Group
Cynthia South was elected to the SC IABC Board in 2014 and last year attended the IABC National Leadership Institute. South is president and partner of the Alison South Marketing Group with offices in Columbia, Aiken and Augusta. The full-service agency has won international, regional and statewide awards for its work.
As a graduate of the University of Missouri School of Journalism, South was a reporter, editor and photographer at the Columbia Missourian newspaper and later assumed an editorial position at Bobbin International, publisher of the textile industry's management magazine, published in English and Spanish. She went on to become the Assistant Director of Media Relations and Spokesperson for the University of South Carolina. After finishing her Master's Degree in Public Administration at USC, specializing in health care, Cynthia became the Director of Public Relations and Marketing for Columbia's Richland Memorial Hospital, now Palmetto Health. Her healthcare career continued with similar positions at Greenville Hospital System and University of North Carolina Hospitals. With the drive of an entrepreneur, Cynthia later co-founded a statewide radio network followed by establishing an advertising agency.
President Elect | Michael Ettlemyer
associate director of integrated communications, University of South Carolina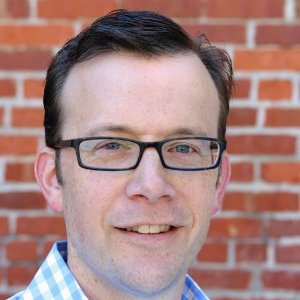 Michael was elected to the IABC/SC board in 2017 and attended this year's IABC Leadership Institute meeting in San Diego, Calif. A New York native, he brings more than 20 years of marketing communications experience to the University of South Carolina. Michael has served in several corporate, agency and higher education roles, most recently as a senior manager in digital and social at LG Electronics' internal ad agency. Michael also worked in senior communications positions for GE's consumer finance arm, Virgin Atlantic Airways and MakerBot. He started his career in higher education marketing and communications at schools in New England and NY. Michael joined the NY IABC Westfair chapter in 2012 and became that organization's vice president. He is pleased to be working among great professionals at the university and through the IABC board and membership. Michael holds a bachelor's degree in communications from Susquehanna University in Pennsylvania.
Past President | Alison Shuman
corporate communications coordinator II, Farm Bureau Insurance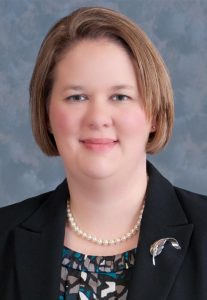 Alison Shuman is a corporate communications coordinator II for Farm Bureau Insurance. Prior to joining Farm Bureau Insurance in 2007, Shuman was the scholastic press manager for the S.C. Scholastic Press Association (SCSPA) and the Southern Interscholastic Press Association. She was also the assistant director of the Carolina Journalism Institute.
Shuman is an active member of IABC/SC, AAF of the Midlands and the Chartered Property Casualty Underwriter Society of South Carolina. She has held numerous board positions with IABC/SC and the CPCU Society of South Carolina and currently serves as the past president of both.
She earned a Bachelor of Arts in advertising and a minor in retail from the University of South Carolina. During college, Shuman participated on the third place national J. Carroll Bateman Competition Team known as Palmetto Solutions and the third place national DMEF Echo Competition team for the ING Orange Savings campaign "Green Grass. Blue Sky. Orange Savings."
A native of Columbia, S.C., she attended Irmo High School and was the editor-in -chief of The Stinger newspaper. In 2000, Shuman was recognized as SCSPA's Journalist of the Year.
Vice-President of Communications & Webmaster | Dickson Monk
executive director, Columbia World Affairs Council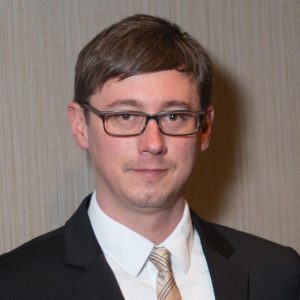 Dickson Monk is a native of Columbia, SC and a graduate of the University of North Carolina at Asheville. After eight years of working in the publishing industry at Bruccoli, Clark, Layman, he joined Columbia's nonprofit community as communications manager for the Columbia Museum of Art and, later, as director of marketing and communications at Historic Columbia. Dickson joined the Columbia World Affairs Council in June of 2016, becoming executive director in January 2017. He also serves on the boards of the Sister Cities of South Carolina Association, Columbia Council for Internationals, and the Midlands Anchor Advisory Board. Dickson is excited about the trajectory of his hometown towards a thriving and innovative international center in the Southeast and passionate about cultivating a supportive and connected global community.
Secretary | Bailey Crafton
branding coordinator, Nelson Mullins Riley & Scarborough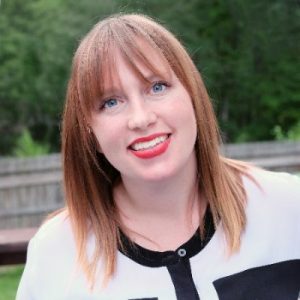 Bailey Crafton joined the IABC/SC board for the first time in 2017, serving as secretary. She currently is the site master and branding coordinator for Nelson Mullins Riley & Scarborough, a 575+ attorney law firm headquartered in Columbia, SC. She earned her bachelor's degree from the University of South Carolina in Journalism and Mass Communications, majoring in Visual Communications, along with a minor in photography.
Prior to joining Nelson Mullins, Bailey spent two years as the senior graphic artist and marketing/advertising coordinator for Ellett Brothers, in Chapin, S.C. She has experience with professional photography, videography, and specialized branding design work done for multiple freelance clients.
Vice President of Finance | Patrick Cobb (IABC Southern Region Board)
director of communications, AARP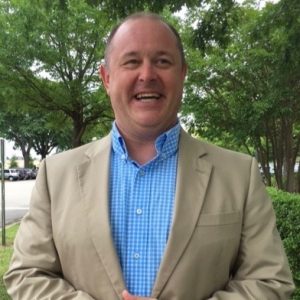 Patrick Cobb is the Communications and Voter Engagement Director for AARP South Carolina, a nonprofit, nonpartisan membership organization for people 50 and over. In this role since 2001, he manages AARP South Carolina's communication strategies and voter engagement activities – a true political junkie.
Patrick has worked on three AARP early state primary campaigns and has met just about anyone running for President. Over the years, he has worked on numerous state level campaigns including home and community based services, passage of the cigarette tax for Medicaid, consumer issues including predatory lending, consumer fraud and served as the interim state director for AARP Virginia during the summer of 2017. Patrick was honored with AARP's Community State & Nation Award for Excellence in Communications in 2016.
Patrick earned a BS in Communications/Public Relations at Appalachian State University (Go Apps!) a Mini MBA from Clemson University (Go Tigers!) and now working towards a Master's certificate in Strategic Communications at Appalachian.. He is 2016 graduate of Leadership South Carolina. Patrick also serves as the vice chair of the IABC Southern Region.
Vice President of Membership Development & Retention | Todd Hudak
Senior Communications Specialist, BlueCross BlueShield of South Carolina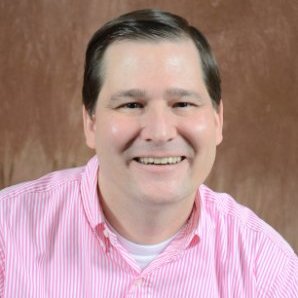 Todd Hudak is a senior communications specialist at BlueCross BlueShield of South Carolina. He works with the company's Corporate Marketing Communications department creating and executing communication strategies.
Prior to joining BlueCross, Hudak worked as a writer/strategist at Semaphore Inc., a full-service advertising agency in Columbia, S.C. He previously served as news editor/writer in the communications office at Francis Marion University in Florence, S.C. He also has several years of experience as a newspaper editor and writer.
Hudak earned a B.A. degree in journalism from the University of South Carolina and an M.S. degree in integrated marketing communications from West Virginia University.
Vice President of Professional Development and Programs | Kristin Scott
BlueCross BlueShield of South Carolina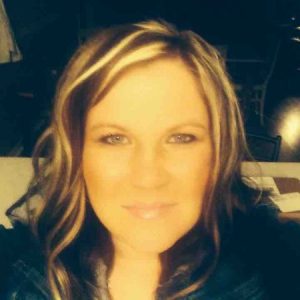 Kristin Scott was elected to the board for 2018. She is an Ohio native and holds a bachelor's degree in mass communications from the University of South Carolina and a master's degree in health administration from Webster University.
She is a web content specialist at BlueCross BlueShield of South Carolina and uses her niche expertise to provide clients with excellent health care communications.
Scott is also involved in events and communications for Women in Philanthropy and uses her communications skills in other ways throughout the Columbia area.
Monthly Lunches Director | Emily Eckert
Project Coordinator, NP Strategy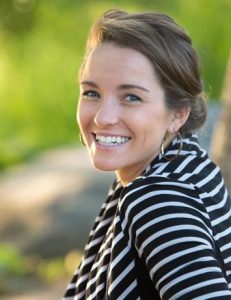 Emily Eckert moved 500 miles from Maryland to Columbia, SC with the intention of meeting new people and building new relationships. Through undergraduate involvement and hands-on internship opportunities, she's learned the importance of developing and maintaining strong relationships to be successful at long-term and short-term goals.
A native of Baltimore, Maryland, Emily graduated from the University of South Carolina with a degree in Public Relations. During her time at USC, she served in numerous leadership positions and completed internships with prominent Midlands organizations, IMG Gamecock Sports Marketing and IT-oLogy.
Special Events Director | Lauren Prettyman
media specialist, South Carolina Farm Bureau Federation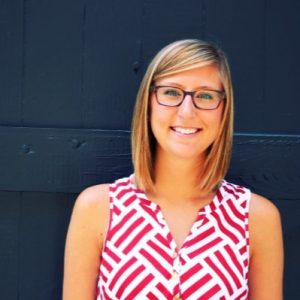 Lauren Prettyman is the media specialist for the South Carolina Farm Bureau Federation. She has been with SCFB since graduating from The Ohio State University in May 2014 with a degree in agricultural communication.
Lauren writes and distributes press releases and newsletters, organizes social media and is involved with the SCFB Young Farmers & Ranchers committee and the SCFB Women's committee. She was introduced to IABC in 2014 and became an IABC board director in 2017.
Originally from central Ohio, Lauren grew up on a row crop and beef cattle farm and stays involved in both agriculture and public relations.
Strategic Strike Force | Ginny Jones
senior public affairs specialist, SCANA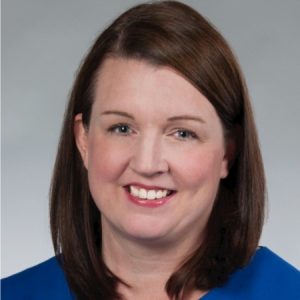 Ginny Jones is a senior public affairs specialist for SCANA in Cayce, S.C. Ginny serves as a a public spokeswoman for SCANA-owned natural gas and electric utility SCE&G, helping the company connect with viewers with the company about a range of topics.
With 15 years of agency- and corporate-side marketing and communications experience, Ginny has worked in a variety of industries including energy, utilities, manufacturing, packaging, construction and more.
Ginny graduated from the University of South Carolina with a degree in Public Relations and is a member of the South Carolina State Museum Foundation Board.
Member at Large | Kevin N. Floyd
Director of Marketing & Communications, Murphy & Grantland Law Firm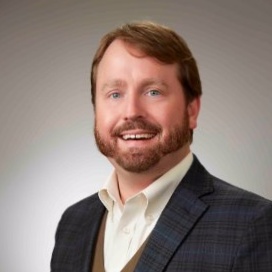 Kevin Floyd is an Emmy-award winning journalist who has been helping individuals and businesses tell their stories for more than twenty years.
A former executive news producer at WIS Television in Columbia, Kevin taught first grade through the Teach for America national service corp. For the past ten years, he's been promoting lawyers and law firms while launching business development, marketing and communications initiatives for attorneys and small businesses.
About IABC/SC
IABC/SC links organizational, business communicators to a global network of communication professionals who develop, establish and adhere to the highest professional standards of quality and innovation in organizational/business communication. IABC/SC members gain access to a diverse network of 15,000 communication professionals in more than 80 countries worldwide, for unmatched networking and knowledge-sharing opportunities at events and online.
---
Secrets of Videography 
Videography on any budget
In case you missed it! Enjoy this live stream of our April 3, 2018 panel discussion on videography.
Peer behind the lens caps of videographers Keith Bogart (Zero Gravity), Jeremy Lethco (dustoftheground), Meaghan Norman (NP Strategy) and Andrew Smith (BlueCross BlueShield of South Carolina) as they discuss videography on multiple budgets. Learn about their strategies, execution, tips and tricks. Get ready to take notes, as they'll be introducing you to videography that can be done from a cell phone all the way to full production, plus how to best work with videographers, straight from their own points of view.